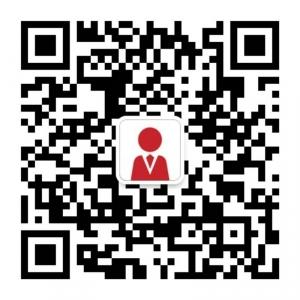 Celebrate Chinese New Year in the UK
The Chinese New Year, also known as the Spring Festival, will officially be celebrated on 29 January 2017. The festivities will begin before the day of the official New Year and will continue until the Lantern Festival. So have you planned how you will welcome the New Year yet? We have selected some of the best places, for you, to celebrate Chinese New Year in London, Manchester and Birmingham.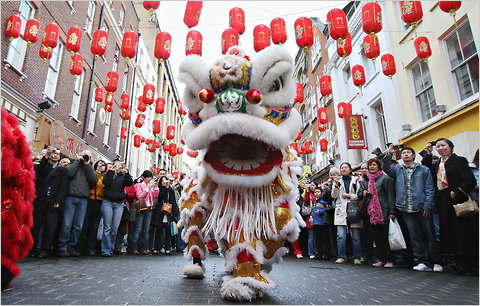 The annual Chinese New Year parade will begin at 10 am at Trafalgar Square. The parade will make its way towards the Chinatown, making its way through Wardour and Gerrard Street.  There will be numerous performances in the grand parade, which includes gravity defying high-pole dances, comedy and acrobatics from Szechuan Opera.
Date: 29 January 2017
Venue: Chinatown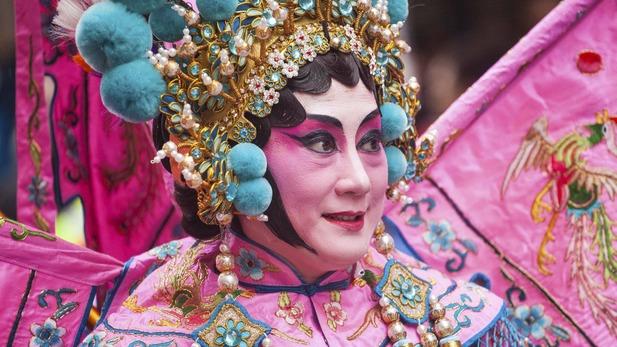 The Victoria and Albert Museum of Childhood will hols music and dance performances. The museum has also organised a few drop-in workshops for cover mask, costume, lantern making along with calligraphy classes. Attend the celebrations in V&A and add the colours of happiness in your life.
Date: 11 February 2017 
Venue: Bethnal Green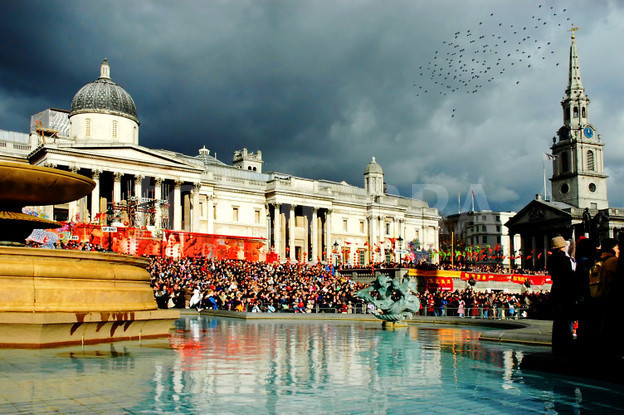 To honour the year of the Rooster, the National Gallery has organized free events for family. Some of the events include Chinese Zodiac printed trail, Stories and sound, Little Bunnies Mandarin nursery rhymes and much more. All the events welcome people of all age groups. This Chinese New Year, indulge yourself in these drop-in workshops and unleash the inner child in you.
Date: 29th January 2017.
Venue: Trafalgar Square
The Dragon Parade, Chinatown Celebrations & Fireworks(Manchester):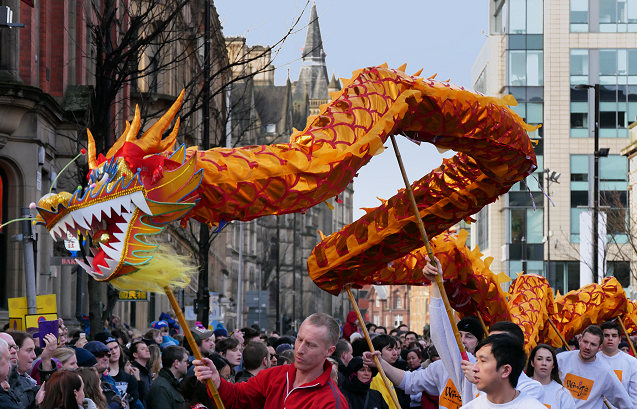 Chinese New Year just wouldn't be the same without the annual appearance of the city's spectacular 175-foot dragon. Thankfully, it's back – leading the Dragon Parade from Albert Square to Chinatown as usual, where it leaves you plenty of time to enjoy traditional lion dances, street food, two stages for Chinese dancing, music and acrobatics, a funfair and a fantastic fireworks finale.
Date:29th January 2017.
Venue: Albert Square, Chinatown
Chinese New Year Street Food Market(Manchester):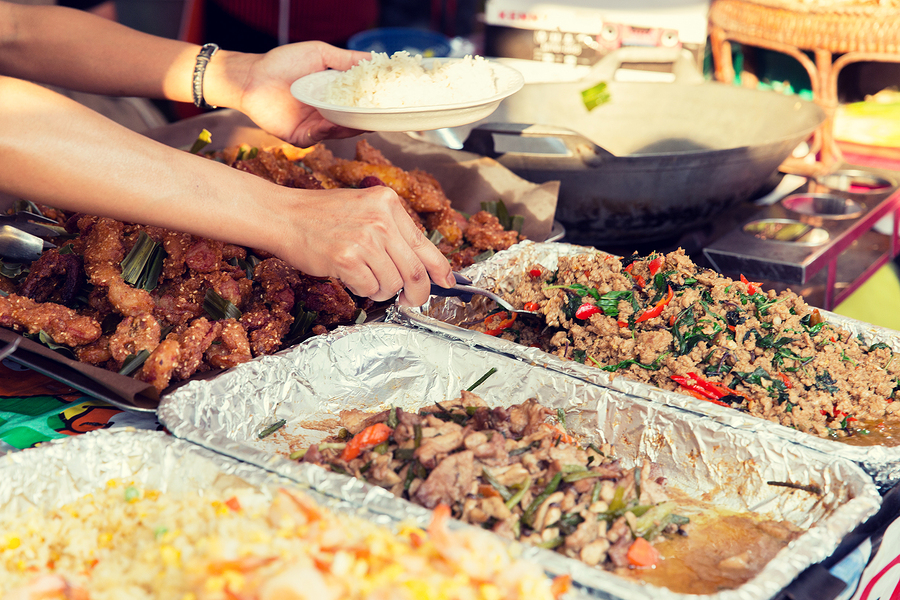 A red richly draped marquee in St Ann's Square hosts some of the city's best purveyors of Chinese food and drink during the festival: Yang Sang, Dim Sum Su, Rice Bowl, Mei Mei's Street Cart and Tampopo. They'll serve up a delicious selection of traditional festive dumplings, steamed buns (Gau Bau), a street food dish called Jianbing, and dim sum favourites. Plus, to mark both the start of the Year of the Rooster and its 40th anniversary, keep an eye out for Yang Sing's activities – dim sum-making workshops, competitions and prize giveaways focused on family, friends and food all feature.
Date: Thursday 26 January - Sunday 29 January
Venue: St Ann's Square
What you should do on the eve of Chinese New Year:
Being in London brings you the opportunity to take part in the largest celebration of Chinese New Year outside Asia. It is really important that you make the best of this day. Here are some traditions that you can honour to celebrate the spirit of New Year: 
Dress up: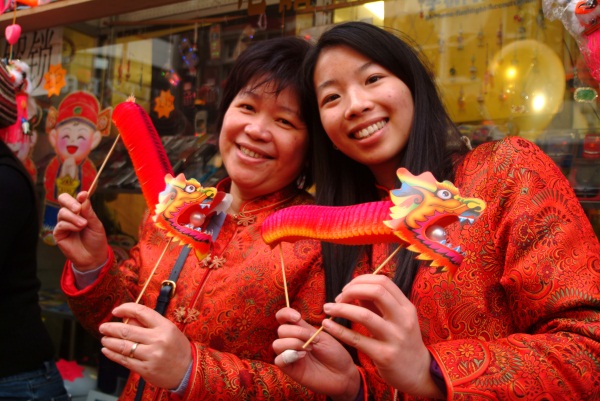 Red is the colour for you. Use this colour in your choice of apparel, shoes or accessories. This will bring good luck for you throughout the coming year.
Buy something Red: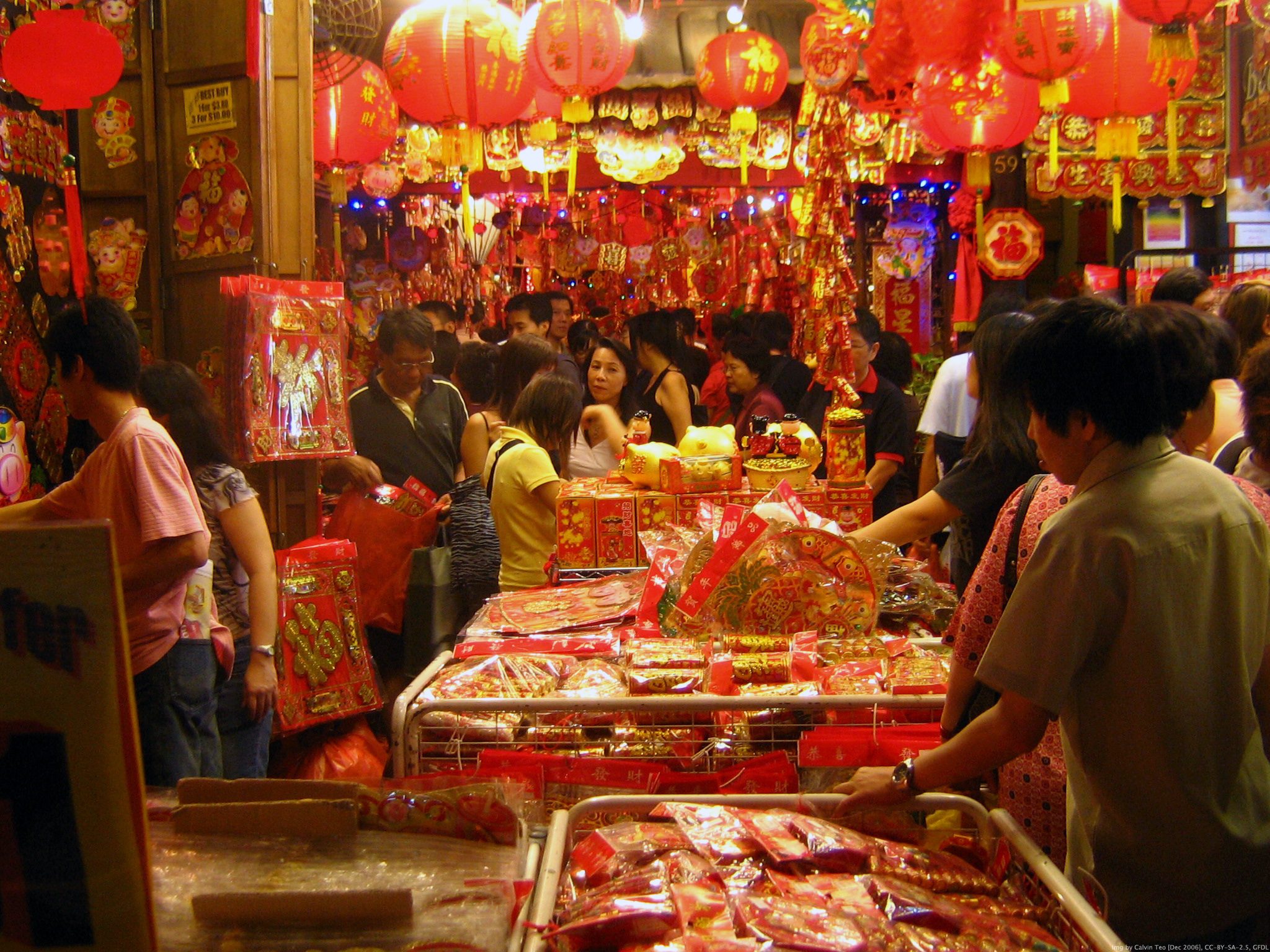 It is considered auspicious to buy something red either for yourself or for your home. You can visit Chinatown to buy some authentic Chinese decorations.
Climb high: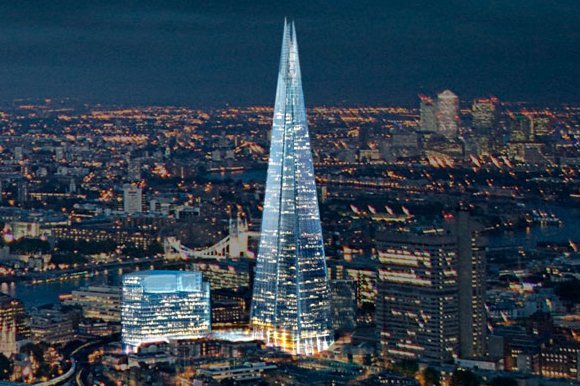 Yes, you read it right. The Chinese culture dictates, "climb high, graze far" on New Years day and the following year will bring you good luck in your career, study and fortune. You can visit The London Eye, The Shard, Sky Garden or rooftop restaurants.    
You should plan a visit to some good Chinese restaurant to enjoy some traditional Chinese food, take part in Karaoke and let the festivity bring positivity in your life.  
How to use university rankings
10 reasons why you should join an NGO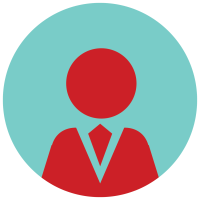 By
Anonymous (not verified)